Demand The Department Of Justice To Release The Official Report Of Hillary Clinton's FBI Interview!
Tell The Department Of Justice To Release The Official Report Of Hillary Clinton's FBI Interview!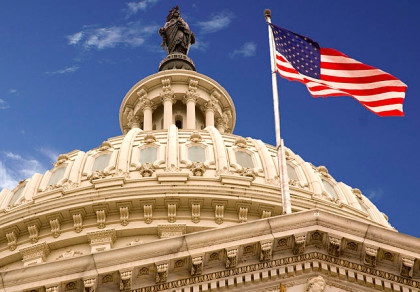 Dear Friend,
The Department of Justice is evaluating whether or not to release the official report of what transpired during Hillary Clinton's FBI interview about her private email server. FBI Director James Comey promised to release the report -- if he was allowed -- during his press conference announcing his findings. But now, news reports indicate that the Department of Justice, pressured by the White House, is reconsidering whether to release the report. As citizens, taxpayers, and voters, we the public are entitled to see the report.
WE, the Undersigned, petition the United States Department of Justice to release the report of the FBI interview with Hillary Clinton about her emails and private server. We are entitled to know what she said before we have to decide whether to vote for her.
Please sign this petition and please get as many of your friends and family as possible to sign!
Your signature will count! We will send an email in your name to the Department of Justice telling them of your position!
We'll add your email address to our Alerts list to keep you posted on progress and let you know if we need to take further action.
Thank you,
Dick Morris
Post Public Comments
Public Comments (7,490)
Nov 16th, 2017
jeanette B. from Candler, NC writes:
This is horrible, and needs immediate attention.
Oct 4th, 2017
Dennis G. from Houston, TX writes:
"What did the #DNCLeaks reveal? Racism against blacks, Hispanics, Jews, homosexuals, targeting Sanders, sending protesters out to target Trump, discussing placing craigslist ads to frame Trump, Selling federal positions for donations (isn't that a crime), media collusion, saying Hillary wanted to keep her voters ignorant and much more. Will the FBI investigate (Clinton Cash) Hillary selling off America and farmers/ranchers being harassed and/or killed for their land? Oh and Hillary did pay trolls to comment on social media on her behalf."
Sep 9th, 2017
Someone from Cocoa Beach, FL writes:
Prosecute both Clinton and Comey
Sep 6th, 2017
Gloria P. from Puyallup, WA writes:
I believe that if it were a Republican involved the official report would have already been made public !
Sep 3rd, 2017
Roland & Claudia C. from Ellenboro, NC writes:
Prosecute Hillary Clinton on all charges of corruption.
Sep 3rd, 2017
Colleen v. from valley cottage, NY signed.
Sep 2nd, 2017
Joan K. from Dallas, OR writes:
We want the whole truth, no more lies.
Sep 1st, 2017
Sandra H. from Pflugerville, TX signed.
Sep 1st, 2017
Janet L. from Murrieta, CA writes:
We are interested in Hillarys emails. I guess you haven't been paying attention.
Aug 31st, 2017
Francesca M. from West Bloomfield, MI signed.