Demand The Department Of Justice To Release The Official Report Of Hillary Clinton's FBI Interview!
Tell The Department Of Justice To Release The Official Report Of Hillary Clinton's FBI Interview!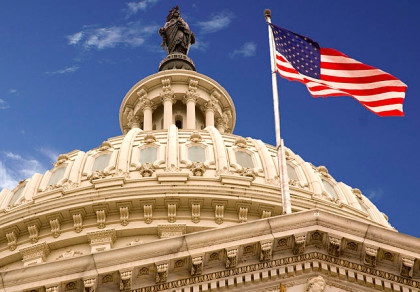 Dear Friend,
The Department of Justice is evaluating whether or not to release the official report of what transpired during Hillary Clinton's FBI interview about her private email server. FBI Director James Comey promised to release the report -- if he was allowed -- during his press conference announcing his findings. But now, news reports indicate that the Department of Justice, pressured by the White House, is reconsidering whether to release the report. As citizens, taxpayers, and voters, we the public are entitled to see the report.
WE, the Undersigned, petition the United States Department of Justice to release the report of the FBI interview with Hillary Clinton about her emails and private server. We are entitled to know what she said before we have to decide whether to vote for her.
Please sign this petition and please get as many of your friends and family as possible to sign!
Your signature will count! We will send an email in your name to the Department of Justice telling them of your position!
We'll add your email address to our Alerts list to keep you posted on progress and let you know if we need to take further action.
Thank you,
Dick Morris
Post Public Comments
Public Comments (7,504)
Jan 17th, 2019
Karen S. from Lacy Lakeview, TX signed.
Aug 30th, 2018
Betty R. from Lewiston, ID signed.
May 26th, 2018
Caroline M. from Newport News, VA signed.
May 19th, 2018
Ed J. from Montgomery, AL writes:
We ALL would like to see her LIES on parade.
Mar 22nd, 2018
Robert B. from SURPRISE, AZ writes:
SHE IS NOT ABOVE THE LAW!!!
Mar 15th, 2018
kathy h. from Mt Zion, IL signed.
Feb 8th, 2018
Richard W. from Reserve, LA writes:
We the American people have the right to have all information available
Feb 3rd, 2018
Steve T. from Baton Rouge, LA writes:
Elected officials, appointed officials and bureaucrats paid by taxpayer dollars work for the citizens of the USA. Therefore, immediately release everything that does not jeopardize this nation to the will of other nations. Otherwise: go make an income some other way. If you don't believe it should be that way, emigrate to another country and give up your citizenship here or take on one of the two routes to amend the Constitution and may you fail miserably (if you can even get that action off the ground).
Jan 28th, 2018
Robert B. from Napa, CA writes:
Jan 24th, 2018
Frank R. from Rochester, NY signed.