Strip The NFL Of Its Tax Exemption!
Strip The NFL Of Its Tax Exemption!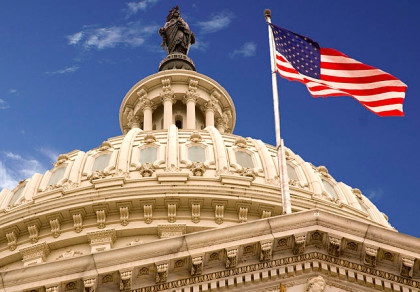 Dear Friend,

If you've had enough of the NFL coddling and protecting players who abuse women and their own children, please join our effort to support the bill introduced by New Jersey Senator Cory Booker (D-NJ) to strip the NFL of its tax exemption.

While individual teams pay business income taxes, the NFL does not. The head of the National Football League, Roger Gooddell, made a whopping $44 million for the 2012 season and $105 million over the course of five years.

The premise of the tax exemption is that the NFL is not a business, but a fraternal association. That is totally absurd!

Passing the Booker Bill would generate $100 million in revenue which would be earmarked for the victims of domestic abuse.

Send a message to the NFL! Please sign this petition and demand that Congress revoke the National Football League's tax-exempt status.

Your signature will count! We will send an email in your name to your Senators and Congressman telling him or her of your position!

Please get your friends and family to sign this petition too.

We'll add your email address to our Alerts list to keep you posted on progress and let you know if we need to take further action.

Thanks,

Dick Morris
Post Public Comments
Public Comments (2,754)
Oct 31st, 2017
thomas k. from Palm Springs, CA signed.
Oct 22nd, 2017
Kellie S. from Libby, MT writes:
Is this how you reward those who protest against our American principals with huge tax cuts... Stop tax cuts for NFL.....
Oct 7th, 2017
Oscar F. from Long Beach, CA writes:
I do not watch NFL games, but if you do, you have the power to boycott the games and send a message that free speech is still free, but we can also exercise our free choice of not watching until the players shut up and just play. They're are just entertainers on the field, and I feel they should limit their opinions to football when they are playing. Off the court, all's fair.
Oct 5th, 2017
Cheryl D. from Orange Park, FL signed.
Oct 5th, 2017
Ralph R. from Mabank, TX writes:
Football is not really America's Sport, Baseball is! These guy's have let Hype and Yuge paychecks twist reality. Visions of Grandeur dance loftily before their eyes. Let us make it real for them as well by cutting salaries by 50 to 75%. So an average citizen can see a professional sporting event. As well, cut the tax exempt status "and" stop subsidizing the huge stadiums these "Fake Hero's" play a "Game" in. It's a Game! Please STOP this.
Oct 4th, 2017
Ellwood S. from Ocean Isle Beach, NC writes:
Once you start being political you should lose your tax exempt status. I stopped watching the NFL
Oct 3rd, 2017
Someone from Laurinburg, NC writes:
We the People request that you revoke the NFL National Football League TAX EXEMPTION STATUS. Sincerely
Sep 27th, 2017
Someone from Moncks Corner, SC signed.
Sep 26th, 2017
Gery H. from Carrolltown, PA signed.
Sep 26th, 2017
Tony C. from Bradenton, FL signed.