Stop UN Takeover Of The Internet!
Stop UN Takeover Of The Internet!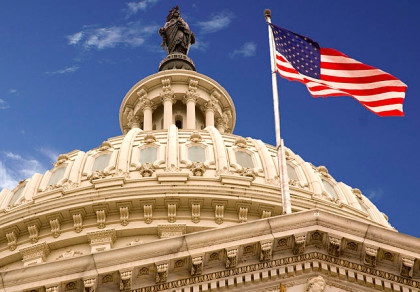 Dear Friend,

There is a real danger that the United Nations could take over the Internet.

The U.S. Department of Commerce announced that it was not going to renew its contract with the Internet Corporation for Assigned Names and Numbers (ICANN) which now controls the assignment of domain names.

Nobody knows how the ICANN functions will be performed in the future.

Waiting in the wings is the U.N. which tried to take over the Internet in 2012 at a meeting in Dubai where Russia and China tried to delegate control to the International Telecommunications Union (ITU) an organization founded in 1895 that regulates long distance telephone lines and satellite orbits. The U.S. and Europe objected to the treaty which was negotiated in Dubai since it gave governments the power to assign domain names, get the actual names of the people involved in each site, censor web content, and charge fees for access to international sites.

A treaty was signed by 83 largely authoritarian states but the U.S. and Europe wouldn't sign.

The ITU is run by Hamadoun Touré, a native of Mali who was educated in Lenningrad and Moscow in the 1980s and by Houlin Zhao, from China. The danger that communist-like control could be exerted over the Internet is very, very great.

Please sign this petition to keep the Internet free and to block UN efforts at controlling it. We must act now to stop the UN takeover.

We will forward your signature to your Senators and Congressman. Please be sure to include your name, hard mailing address, and your email so we can do so.

We'll add your email address to our Alerts list to keep you posted on progress and let you know if we need to take further action.

Thanks,

Dick Morris
Post Public Comments
Public Comments (15,177)
May 26th, 2018
Caroline M. from Newport News, VA signed.
May 26th, 2018
Caroline M. from Newport News, VA signed.
Mar 22nd, 2018
Robert B. from SURPRISE, AZ signed.
Mar 15th, 2018
kathy h. from Mt Zion, IL signed.
Feb 15th, 2018
John M. from Surprise, AZ signed.
Oct 5th, 2017
Someone from Mabank, TX writes:
This is just another example of the take over by the NWO. Throw the brakes on and Keep America Great
Sep 20th, 2017
david d. from Macon, GA writes:
Jan 4th, 2017
Someone from Sunbury, OH signed.
Dec 15th, 2016
Eric W. from Sunbury, OH signed.
Nov 7th, 2016
Someone from Centerburg, OH signed.