Stop NSA Data Collection On Americans
Stop NSA Data Collection On Americans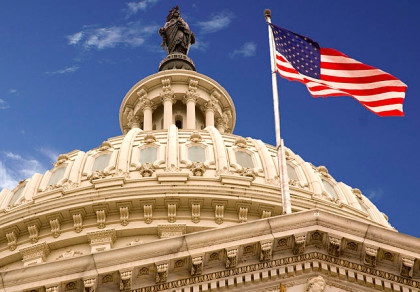 Dear Friend,

Today, the House is going to vote on blocking the NSA from collecting metadata on American citizens. Edward Snowden revealed that NSA collects information on every telephone call place by an American specifying where it originated, what number was called and how long the call lasted.

The House will vote on an amendment to the Defense Appropriations Bill to ban the NSA from collecting this data on calls entirely within the US. The NSA would still be able to collect information and, with a FISA warrant, listen in on calls between Americans and people abroad. The Amendment would also stop the PRISM program that collects intra-U.S. e-mails.

Please sign this petition to urge your Congressman to vote against the NSA program. This is our first, and perhaps our only, chance to be heard!

We will forward your signature to your Senators and Congressman. Please be sure to include your name, hard mailing address, and your email so we can do so.

We'll add your email address to our Alerts list to keep you posted on progress and let you know if we need to take further action.

Thank you,

Dick Morris
Post Public Comments
Public Comments (3,785)
Sep 6th, 2017
Gloria P. from Puyallup, WA writes:
STOP collection of DATA on Americans NOW !
Feb 6th, 2017
Robert G. from Jennings, FL writes:
Obey the US Constitution.
Jan 7th, 2015
Lynn G. from Holbrook, MA signed.
Dec 24th, 2014
Don B. from Aurora, IL signed.
Oct 18th, 2014
River R. from Henderson, NV writes:
You Mr. Obama Haven't even supplied documents , to prove your an American Citizen. Why is Your life history Classified???
Oct 7th, 2014
Someone from Mount Laurel, NJ signed.
Oct 4th, 2014
Heidi B. from Tinley Park, IL signed.
Aug 17th, 2014
Someone from Livingston, TX signed.
Aug 10th, 2014
W. K. from Austin, TX signed.
Jul 31st, 2014
Richard M. from Philadelphia, PA writes:
#SAVEPA http://www.Pinterest.com/SaveStateOfPA