Stop The Iran Nuclear Deal!
Stop The Iran Nuclear Deal!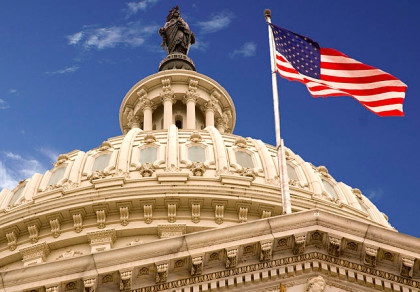 Dear Friend,

The U.S. is about to sign a deal with Iran that permits the terrorist state to keep all its nuclear centrifuges intact and simply turn them off. But they could be turned on at any time and the world couldn't stop it.

In return, Iran gets almost $50 billion in unfrozen assets now in the U.S. and the EU, immediate relief for its half-dead economy.

Iran is on the ropes. Don't let up now!

Please sign this petition and forward it to all your friends to sign it. We must stop this deal!

We will forward your signature to President Obama and your Senators and Congressman. Please be sure to include your name, hard mailing address, and your email so we can do so.

We'll add your email address to our Alerts list to keep you posted on progress and let you know if we need to take further action.

Thank you,

Dick Morris
Post Public Comments
Public Comments (5,557)
Sep 20th, 2017
david d. from Macon, GA writes:
Sep 6th, 2017
Gloria P. from Puyallup, WA writes:
He should have never mad an agreement with Iran in the first place !
Aug 19th, 2016
Gary B. from Springfield, NE signed.
Aug 10th, 2016
john t. from Everett, WA signed.
Aug 10th, 2016
Stephen D. from Tampa, FL signed.
May 10th, 2016
Letitia D. from Layton, UT signed.
Jan 18th, 2016
Someone from Livingston, TX signed.
Jan 16th, 2016
Jamie P. from Rochester, MN writes:
Stop the madness. Who in their right mind would approve any deal like this. Mark my word, this is a disaster in the making.
Jan 15th, 2016
sinisa m. from New York, NY writes:
Inaugurate Sinisa Mandrapa as President of the United States of Sinisa, I will not only fix but conquer all our enemies
Jan 14th, 2016
Luke T. from Columbus, OH writes:
This is a huge mistake. Let's stand up as a nation. Make our voices known.