Stop Ebola From Spreading To The United States!
Stop Ebola From Spreading To The United States!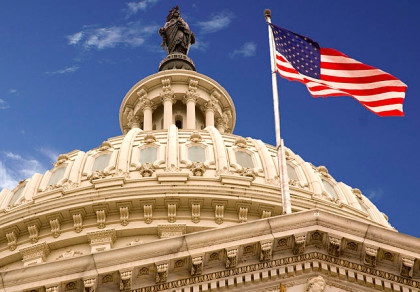 Dear Friend,

We need to stop Ebola from spreading to our shores. It is almost too late now, but not quite. We need to act today!

Please sign this petition demanding that the Administration ban all flight from Liberia or any other nation where Ebola is rife from coming into the United States. We must work with European nations to be sure connecting flights from these nations do not make their way into our country.

This is not an act of xenophobia. It is a sensible precaution that we should have taken months ago.

Please sign this petition and please get as many of your friends and family as possible to sign!
Your signature will count! We will send an email in your name to President Obama and your Senators and Congressman telling him or her of your position!

We'll add your email address to our Alerts list to keep you posted on progress and let you know if we need to take further action.

Thank you,

Dick Morris
Post Public Comments
Public Comments (6,837)
Sep 1st, 2017
Juanita R. from Hixson, TN signed.
Feb 10th, 2017
Someone from Los Angeles, CA writes:
leprosy, incurable tb, scabies, drugs, bubonic plague, et cetera
Aug 22nd, 2016
Elizabeth A. from Edmonton, KY signed.
Aug 11th, 2016
john t. from Everett, WA signed.
Jun 14th, 2016
Norma L. from Colonial Heights, VA signed.
Apr 7th, 2016
Michael M. from Dayton, OH signed.
Dec 11th, 2015
Pamela C. from Destin, FL signed.
Oct 20th, 2015
Someone from Cathedral City, CA signed.
Oct 15th, 2015
Shirlee R. from Bartlesville, OK signed.
Sep 19th, 2015
Christina V. from Newton, NJ writes:
Get rid of GLOBAL WARMING , get rid of the IRS,AND EPA, ABORTION CLINICS SHUT DOWN ,NO FUNDING FOR ABORTIONS, AND NO GAY MARRIAGE, IT'S A SLAP IN THE FACE OF GOD ,GOD DON'T MAKE MISTAKES IT'S GONE TO FAR WITH STUPIDITY AND THE LEFTIST TOO ENOUGH IS ENOUGH. FDA,NO GIVEN MONEY TO THE ENEMIES.) DRILL ON OUR OWN LAND bring back our factories,to make our own stuff, made in the USA, and bring back the cool mines but safer, we want leaders with a back bone No is No,and Yes is Yes , We need to limited these judges in the white house for 4yrs only and Congress only 2 yrs some take there seats in there 80s it's not right .Give the American people back a meeting with president''s for opinions and suggestions with out feeling shut out would like to be part of when governor's and senators in York state where we can feel untouchable to talk we don't have no way finding out and town meetings that go on nor any meetings with our governors.and the poll workers need a raise this year. 2015,before 2016.please thank you for listening God Blessing to you need family Sincerely Christy Ventricelli Poll Worker gigglestheclown2001@yahoo.com P.S. I would like to be a spokesmoman for new ideas and create ideas for communities don't know how to go about it.