Demand A Special Prosecutor For Hillary, Bill, Loretta Lynch, & James Comey!
Messages Sent So Far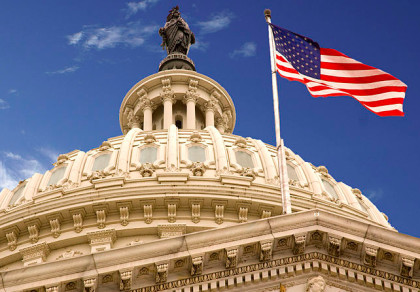 Dear Friend,
Please take a minute to sign this petition calling on Attorney General Jeff Sessions to heed the request of the Republican members of the House Judiciary Committee and name a Special Prosecutor to probe Loretta Lynch, James Comey, and Hillary and Bill Clinton.
WE, the Undersigned, call upon Attorney General Jeff Sessions to heed the request of the majority members of the House Judiciary Committee to appoint a Special Prosecutor to probe:
a. Former Attorney General Loretta Lynch's conduct in asking FBI Director James Comey to play down the probe of Hillary Clinton's e mails and not to use the word "investigation" in describing it.
b. Former FBI Director James Comey's conduct in memorializing his conversations with the president and then in deliberately leaking at least one such memo to the media.
c. Former Secretary of State Hillary Clinton's role in granting special favors and access to donors to the Clinton Foundation, to her campaign contributors, and to those who paid former President Clinton for his speeches.
d. Former President Bill Clinton for giving collecting speaking fees from individuals and groups that were seeking special favors from the Secretary of State.
WE, the Undersigned, urge this appointment without delay so that Americans can again feel confident in the integrity of their officials.
Please sign this petition and please get as many of your friends and family as possible to sign! Enter your zip code below to begin the signature process.
Your signature will count! We will send an email in your name to your Senators and Congressman and President Trump telling them of your position!
We'll add your email address to our Alerts list to keep you posted on progress and let you know if we need to take further action.
Thank you,
Dick Morris
Post Public Comments
Public Comments (8,154)
1 day ago
Christine C. from Villas, NJ writes:
"...Federal agents used a confidential U.S. witness working inside the Russian nuclear industry to gather extensive financial records, make secret recordings and intercept emails as early as 2009 that showed Moscow had compromised an American uranium trucking firm with bribes and kickbacks in violation of the Foreign Corrupt Practices Act, FBI and court documents show. They also obtained an eyewitness account - backed by documents - indicating Russian nuclear officials had routed millions of dollars to the U.S. designed to benefit former President Bill Clinton's charitable foundation during the time Secretary of State Hillary Clinton served on a government body that provided a favorable decision to Moscow, sources told The Hill. The racketeering scheme was conducted "with the consent of higher level officials" in Russia who "shared the proceeds" from the kickbacks, one agent declared in an affidavit years later." http://thehill.com/policy/national-security/355749-fbi-uncovered-russian-bribery-plot-before-obama-administration
Oct 13th, 2017
Joel B. from Saint Michael, MN writes:
Stop protecting elite politicians. Hold them accountable to the same laws regular people have to follow.
Oct 12th, 2017
Dawn M. from Indianapolis, IN writes:
Who is blackmailing our leadership? Why aren't leaders leading?
Oct 12th, 2017
Tom H. from Lexington, KY signed.
Oct 12th, 2017
Tom H. from Lexington, KY signed.
Oct 12th, 2017
MICHAEL D. from Massapequa, NY signed.
Oct 11th, 2017
Someone from Mountain View, CA writes:
Don't let so-called public servants get away with their criminal behavior.
Oct 11th, 2017
Someone from Morrison, CO writes:
It's time that we level the playing field and hold these people to the same standards the rest of the populace.
Oct 10th, 2017
Joyce S. from North Las Vegas, NV signed.
Oct 9th, 2017
Hugh S. from Oneonta, NY signed.