Demand A Special Prosecutor For Hillary, Bill, Loretta Lynch, & James Comey!
Messages Sent So Far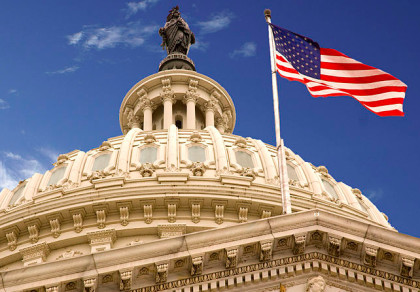 Dear Friend,
Please take a minute to sign this petition calling on Attorney General Jeff Sessions to heed the request of the Republican members of the House Judiciary Committee and name a Special Prosecutor to probe Loretta Lynch, James Comey, and Hillary and Bill Clinton.
WE, the Undersigned, call upon Attorney General Jeff Sessions to heed the request of the majority members of the House Judiciary Committee to appoint a Special Prosecutor to probe:
a. Former Attorney General Loretta Lynch's conduct in asking FBI Director James Comey to play down the probe of Hillary Clinton's e mails and not to use the word "investigation" in describing it.
b. Former FBI Director James Comey's conduct in memorializing his conversations with the president and then in deliberately leaking at least one such memo to the media.
c. Former Secretary of State Hillary Clinton's role in granting special favors and access to donors to the Clinton Foundation, to her campaign contributors, and to those who paid former President Clinton for his speeches.
d. Former President Bill Clinton for giving collecting speaking fees from individuals and groups that were seeking special favors from the Secretary of State.
WE, the Undersigned, urge this appointment without delay so that Americans can again feel confident in the integrity of their officials.
Please sign this petition and please get as many of your friends and family as possible to sign! Enter your zip code below to begin the signature process.
Your signature will count! We will send an email in your name to your Senators and Congressman and President Trump telling them of your position!
We'll add your email address to our Alerts list to keep you posted on progress and let you know if we need to take further action.
Thank you,
Dick Morris
Post Public Comments
Public Comments (8,258)
1 day ago
Earl F. from Sugarloaf, CA writes:
These are the real Tyrannical and Dictatorial Leaders that want to take away our Civil liberties and Freedom SO WAKE UP because there Minions are already on the march with there covered faces or there special little pink hats !!!
Jan 14th, 2018
Zenas B. from Porter, TX writes:
Restore the public trust.
Jan 13th, 2018
Mark H. from Woodinville, WA writes:
I am concerned that our republic will be lost if no action is taken to bring these criminals to justice. #tieredjusticesystem
Jan 12th, 2018
Paula i. from Spring, TX writes:
Why should their be a petition for this
Jan 11th, 2018
Melinda G. from Las Vegas, NV writes:
As a citizen it appears to all average people that these public figures are not accountable as I would be or my children would be. We need the proif that they are accountable for the choices they made in the same way with the same penalties. If i did even a fraction of what they have...please tell me what legal ramifications would i be facing today? Please tell me. And then act with them in the same way.
Jan 11th, 2018
David F. from Marion, VA writes:
Its amazing to me week even have to ask.
Jan 11th, 2018
Michael W. from Terrell, NC writes:
This is long overdue and I am ashamed that I ever considered 2 of them part of the Law Enforcement Community.
Jan 11th, 2018
PATRICK H. from Moreno Valley, CA signed.
Jan 9th, 2018
Mary Ellen D. from Chandler, AZ signed.
Jan 6th, 2018
Someone from winona, MN signed.