Demand A Special Prosecutor For Hillary, Bill, Loretta Lynch, & James Comey!
Messages Sent So Far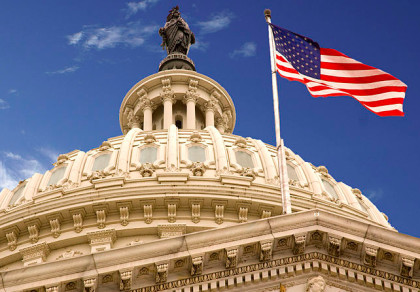 Dear Friend,
Please take a minute to sign this petition calling on Attorney General Jeff Sessions to heed the request of the Republican members of the House Judiciary Committee and name a Special Prosecutor to probe Loretta Lynch, James Comey, and Hillary and Bill Clinton.
WE, the Undersigned, call upon Attorney General Jeff Sessions to heed the request of the majority members of the House Judiciary Committee to appoint a Special Prosecutor to probe:
a. Former Attorney General Loretta Lynch's conduct in asking FBI Director James Comey to play down the probe of Hillary Clinton's e mails and not to use the word "investigation" in describing it.
b. Former FBI Director James Comey's conduct in memorializing his conversations with the president and then in deliberately leaking at least one such memo to the media.
c. Former Secretary of State Hillary Clinton's role in granting special favors and access to donors to the Clinton Foundation, to her campaign contributors, and to those who paid former President Clinton for his speeches.
d. Former President Bill Clinton for giving collecting speaking fees from individuals and groups that were seeking special favors from the Secretary of State.
WE, the Undersigned, urge this appointment without delay so that Americans can again feel confident in the integrity of their officials.
Please sign this petition and please get as many of your friends and family as possible to sign! Enter your zip code below to begin the signature process.
Your signature will count! We will send an email in your name to your Senators and Congressman and President Trump telling them of your position!
We'll add your email address to our Alerts list to keep you posted on progress and let you know if we need to take further action.
Thank you,
Dick Morris
Post Public Comments
Public Comments (8,455)
Jan 7th, 2019
Wayne N. from Davenport, IA writes:
Nov 7th, 2018
Leonard U. from Gilbert, AZ writes:
Its time to attack the deep state.
Oct 3rd, 2018
Someone from Teague, TX signed.
Sep 23rd, 2018
Daniel B. from Green Cove Springs, FL signed.
Sep 5th, 2018
Marie G. from Mohawk, TN signed.
Aug 30th, 2018
Betty R. from Lewiston, ID signed.
Aug 23rd, 2018
Karen K. from Hobe Sound, FL signed.
Aug 21st, 2018
Bruce D. from Saint Petersburg, FL signed.
Aug 20th, 2018
Meredith B. from Lakeway, TX signed.
Aug 14th, 2018
Vincent S. from Levittown, PA writes: