Demand A Special Prosecutor For Hillary, Bill, Loretta Lynch, & James Comey!
Messages Sent So Far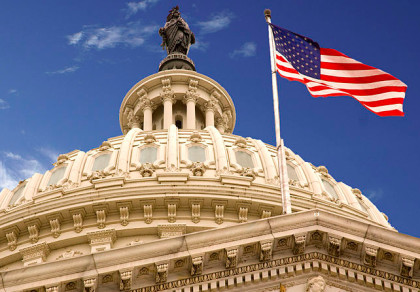 Dear Friend,
Please take a minute to sign this petition calling on Attorney General Jeff Sessions to heed the request of the Republican members of the House Judiciary Committee and name a Special Prosecutor to probe Loretta Lynch, James Comey, and Hillary and Bill Clinton.
WE, the Undersigned, call upon Attorney General Jeff Sessions to heed the request of the majority members of the House Judiciary Committee to appoint a Special Prosecutor to probe:
a. Former Attorney General Loretta Lynch's conduct in asking FBI Director James Comey to play down the probe of Hillary Clinton's e mails and not to use the word "investigation" in describing it.
b. Former FBI Director James Comey's conduct in memorializing his conversations with the president and then in deliberately leaking at least one such memo to the media.
c. Former Secretary of State Hillary Clinton's role in granting special favors and access to donors to the Clinton Foundation, to her campaign contributors, and to those who paid former President Clinton for his speeches.
d. Former President Bill Clinton for giving collecting speaking fees from individuals and groups that were seeking special favors from the Secretary of State.
WE, the Undersigned, urge this appointment without delay so that Americans can again feel confident in the integrity of their officials.
Please sign this petition and please get as many of your friends and family as possible to sign! Enter your zip code below to begin the signature process.
Your signature will count! We will send an email in your name to your Senators and Congressman and President Trump telling them of your position!
We'll add your email address to our Alerts list to keep you posted on progress and let you know if we need to take further action.
Thank you,
Dick Morris
Post Public Comments
Public Comments (8,437)
Jul 16th, 2018
Jacqueline S. from West Terre Haute, IN signed.
Jul 13th, 2018
Lindy M. from Peru, IN writes:
We the regular people are held accountable for our actions. Just because these people held high profile jobs does not mean they get to walk away free and clear after such irresponsible behavior. They should be held to an even higher standard than the regular people. All things of the darkness must come out into the light. Each one of these issues needs to be investigated by someone who is honest. Surely they can find someone who is honest??
Jul 10th, 2018
Someone from Los Angeles, CA signed.
Jun 29th, 2018
Mary M. from Miami, FL writes:
We don't need a special prosecutor; we need a GRAND JURY!
Jun 24th, 2018
Robert R. from Taylor, MI writes:
Our country needs to have this resolved, we need a special prosecutor to investigate these people, and we need it now
Jun 24th, 2018
Robert R. from Taylor, MI signed.
Jun 23rd, 2018
Maureen E. from Roslindale, MA signed.
Jun 4th, 2018
Pam N. from Huntsville, AL signed.
May 28th, 2018
Pete P. from Lincoln, NE signed.
May 26th, 2018
Someone from Eugene, OR writes:
Would like to see rank & file FBI able to add their input since their badges have been tarnished by the upper tier FBI.