Sign The Petition Against Leftist Bias In High School Teaching!
Sign The Petition Against Leftist Bias In High School Teaching!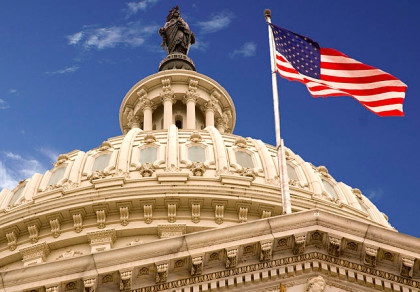 Dear Friend,

Please sign this petition protesting the new guidelines issued by the College Board for teaching Advanced Placement History in our high schools. The new curriculum is sharply biased toward the Left, portraying the U.S. in the most unfavorable light.

Your signature will count! We will send an email in your name to your Senators and Congressman telling him or her of your position!

Please get your friends and family to sign this petition too.

We'll add your email address to our Alerts list to keep you posted on progress and let you know if we need to take further action.

Thanks,

Dick Morris
Post Public Comments
Public Comments (13,095)
Oct 5th, 2017
Cheryl D. from Orange Park, FL signed.
Oct 5th, 2017
Someone from Mabank, TX writes:
We are now "Awake". Even though I was born in the 50's I still did not know, or ever heard of Jekyll Island, Christmas Eve. 1913, or of HJR 192, June 3,1933 until recently. That said, we have had enough secrecy. Sure our military and security forces need it to help keep US citizens safe but on lawmaking, social policy, budget, fiscal responsibility etc. We need transparency! All of the Social Engineering, ultra-liberal, open society, gay rights, open borders, atheism is dehumanizing and anti-family, anti-morality. Give humanity a chance and put a stop to it!
Oct 3rd, 2017
Someone from Pearl River, LA writes:
Sadly, we have a whole slew of young minds who do not believe America is great, we should honor our flag and fallen, respect our law enforcement; praise God.... we as individuals must have those tough conversations with children, grandchildren, all we come in contact with to show them why this is a great nation.
Sep 27th, 2017
Someone from Moncks Corner, SC signed.
Sep 25th, 2017
Jessica C. from Denver, CO signed.
Sep 20th, 2017
david d. from Macon, GA writes:
Aug 29th, 2017
John V. from Lake Ariel, PA writes:
We see the results of this bias on our streets today!
Aug 19th, 2017
James P C. from Medinah, IL signed.
Apr 19th, 2017
Troy T. from Belleville, IL writes:
This is an outrage. Personal political views should NEVER be incorporated into a teaching curriculum. Young, easily influenced minds should be able to determine their own ideas without someone in an authoritative position trying to sway them to meet their own agenda.
Aug 26th, 2016
Keith V. from Mission, KS signed.