Send Benghazi Terrorist To Gitmo!
Send Benghazi Terrorist To Gitmo!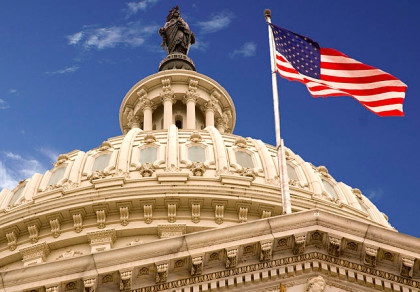 Dear Friend,

Obama has said that Ahmed Abu Khatallah, the terrorist who is alleged to have been the ringleader of the Benghazi attack, will not be sent to Guantanamo but will go to trial in a civilian court. He will be read his rights and will doubtless get a lawyer.

This means we will never be able to interrogate him and learn more about his terror cell.

Obama is putting his political need to say he never sent anyone to Gitmo ahead of the need to fight terrorism with good intelligence.

Please sign this petition to ask that Khatallah be sent to Gitmo.

Your signature will count! We will send an email in your name to your Senators and Congressman telling him or her of your position!

Please get your friends and family to sign this petition too.
We'll add your email address to our Alerts list to keep you posted on progress and let you know if we need to take further action.

Thanks,

Dick Morris
Post Public Comments
Public Comments (4,283)
Jul 10th, 2018
Jean S. from Conroe, TX signed.
Jul 4th, 2018
Cheryl R. from San Antonio, TX signed.
May 20th, 2018
Bonnie R. from Austin, MN signed.
Apr 14th, 2018
Keith Z. from Southampton, NY writes:
Keith Z Southampton NY Signed
Jan 26th, 2018
John E. from Huntington Beach, CA signed.
Jan 26th, 2018
Rudolph A. from Spokane, WA signed.
Jan 6th, 2018
Someone from winona, MN signed.
Nov 21st, 2015
James B. from Decatur, AR signed.
Nov 16th, 2015
Emily R. from New York, NY signed.
Oct 27th, 2015
Robert B. from Columbia, PA signed.