Protect Your Privacy In Your Car!
Protect Your Privacy In Your Car!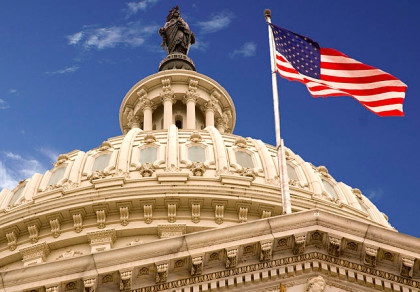 Dear Friend,

Your car most likely has a "black box," akin to a flight data recorder in a plane, that tracks your speed, seat belt use, skidding, swerving, erratic driving and so forth. It records the last 45 pieces of information about your driving and is updated constantly.

Your insurance company, the police or other authorities can use the information from your box (called an Event Data Recorder or EDR) and use it against you. You do not own the box and have no ability to control its information.

Senators John Hoeven (R-ND) and Amy Klobuchar (D-Minn) have introduced legislation to give you ownership of the box and to restrict any use of the information without your consent.

Originally developed to find the causes of car crashes, the National Transportation Safety Board is requiring it in all cars sold in the U.S. by September, 2014.

As technology evolves, the box will likely contain more and more information, making the case for this legislation all the more compelling.

Please sign this petition to back the Hoeven-Klobuchar bill to give you control over the information on your car's black box.
We will forward your signature to your Senators and Congressman. Please be sure to include your name, hard mailing address, and your email so we can do so.

We'll add your email address to our Alerts list to keep you posted on progress and let you know if we need to take further action.

Thanks,

Dick Morris
Post Public Comments
Public Comments (7,385)
Nov 16th, 2017
Someone from Candler, NC signed.
Sep 6th, 2017
Gloria P. from Puyallup, WA writes:
What we say in private should stay private !
Aug 19th, 2016
Gary B. from Springfield, NE signed.
Aug 11th, 2016
john t. from Everett, WA signed.
Jun 7th, 2016
Someone from Augusta, ME signed.
Mar 3rd, 2016
Someone from Riverside, CT signed.
Dec 21st, 2015
William F P. from Bowie, MD writes:
You reap what you sow gentlemen and I use that word Kindly. Remember who you serve and you can be replaced Pete and the other Free citizens of the U.S.A.
Oct 28th, 2015
michael w. from Lake Worth, FL writes:
Thank You Dick Morris, You are always informing the people of the utmost important issues. We need more people in the World like you Dick Morris. Again, thanks n good day. Sincerely, MD WaRd....
Aug 13th, 2015
Someone from Dayton, OH writes:
It'll be missed used by criminals, stockers, corrupt companys, etc. privacy issue.
Jan 7th, 2015
Lynn G. from Holbrook, MA signed.