Protect Internet Freedom; Pass The Dot Com Bill!
Protect Internet Freedom; Pass The Dot Com Bill!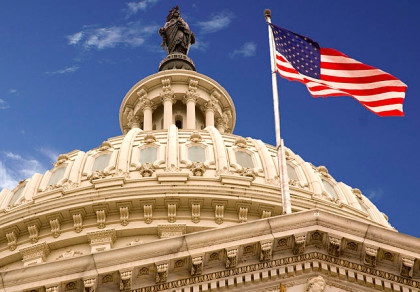 Dear Friend,

We've spoken before about the danger that the UN will take over the Internet. As you may recall, the Internet is now run by a private group called ICANN (Internet Corporation to Assign Names and Numbers) which operates under a contract from the US Department of Commerce. Commerce rubber stamps ICANN decisions so the Internet can continue to be free.

But now the Commerce Department has said it is not going to renew the contract under which ICANN operates, cutting it loose from the US government. The United Nations is waiting with open arms to take over.

In December, 2012, 89 nations signed a treaty vesting control of the Net in the International Telecommunications Union (ITU), a UN agency headed by a communist from Mali in Africa and a representative of China. The 89 were all authoritarian regimes and neither the US nor Europe agreed to sign. Now, with ICANN up for grabs, the gravitational pull could suck it into the UN orbit.

Two Congressmen, Marsha Blackburn (R-Tenn.) and John Shimkus (R-Ill.) have introduced legislation to stop the cutting of the ties to ICANN and requiring an extensive study by the Government Accounting Office before Commerce can cut ICANN loose.

The bill, called the Dot Com Act, is up for a vote in the House Commerce Committee tomorrow (Friday, 4/11/14). Please sign this petition urging its passage to protect the Internet from control by oppressive governments acting through the United Nations.

We will forward your signature to your Senators and Congressman. Please be sure to include your name, hard mailing address, and your email so we can do so.

We'll add your email address to our Alerts list to keep you posted on progress and let you know if we need to take further action.

Thanks,

Dick Morris
Post Public Comments
Public Comments (6,552)
Oct 5th, 2017
Someone from Mabank, TX writes:
Stop the take over of the NWO, acting through and with the UN
Sep 20th, 2017
david d. from Macon, GA writes:
ONLY IF ITS GOOD FOR THE INTERNET
Sep 26th, 2016
Someone from League City, TX signed.
Sep 11th, 2016
Rebecca B. from Grandview, MO writes:
This is one of the most disturbing events going on right now. I'm not hearing anything about in the News. I'm concerned about State Run Media and loss of First Amendment Rights. I want to stop the UN from taking over the Internet on October 1, 2016.
Sep 7th, 2016
Someone from Greeneville, TN signed.
Sep 7th, 2016
Someone from Greeneville, TN signed.
Aug 22nd, 2016
Someone from Flagstaff, AZ writes:
keep internet safe for honest business people
Aug 22nd, 2016
Marvin W. from Flagstaff, AZ signed.
Mar 29th, 2015
George G. from Rock Island, IL signed.
Jan 7th, 2015
Lynn G. from Holbrook, MA signed.