Privatize The VA!
Privatize The VA!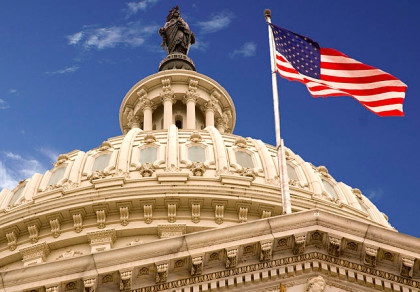 Dear Friend,

We have all been shocked by the abuses in the VA system, but we shouldn't have been. This is what we have to expect from a government run and government funded healthcare system.

Sure Shinseki, the embattled Commissioner, should resign. But the real change is to privatize part of the VA. Let the VA treat things that are special to military patients: Prosthetic limbs, PTSD, and so forth. But for heart disease, cancer, and other "civilian" needs, let our vets get their care at the hospital of their choice under the Medicare program.

Don't hold our vets hostage to a system that doesn't work.

Please sign this petition to privatize the VA. Replacing one man won't solve the problem. Replacing a government run system will.

Your signature will count! We will forward your signature to your Senators and Congressman. Please be sure to include your name, hard mailing address, and your email so we can do so.

Please get your friends and family to sign this petition too.

We'll add your email address to our Alerts list to keep you posted on progress and let you know if we need to take further action.

Thanks,

Dick Morris
Post Public Comments
Public Comments (3,711)
Aug 31st, 2017
Teresa F. from Cumberland, MD writes:
All veterans should be able to go to the public hospital/clinic for treatment.
Jan 30th, 2015
Someone from Norwalk, CT signed.
Jan 13th, 2015
Jean K. from Crown Point, IN signed.
Jan 7th, 2015
Lynn G. from Holbrook, MA signed.
Jan 5th, 2015
Patrick C. from Magnolia, AR signed.
Dec 24th, 2014
Don B. from Aurora, IL signed.
Nov 30th, 2014
Bill M. from Las Vegas, NV signed.
Nov 1st, 2014
James B. from Decatur, AR signed.
Oct 26th, 2014
Someone from Brandon, MS signed.
Oct 22nd, 2014
Bruce S. from Elkton, MD signed.