Make Harry Reid Pass VA Reform Bill!
Make Harry Reid Pass VA Reform Bill!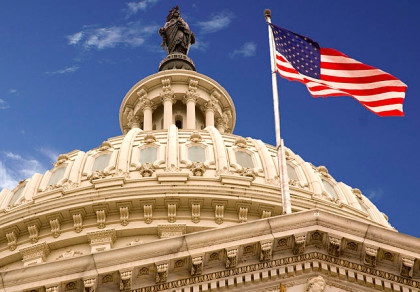 Dear Friend,

By a bi-partisan vote of 390-33, the House passed a bill giving Shinseki the power to fire or demote his top management in order to clean up the Veterans Administration.

But now, Harry Reid won't bring the bill up for a vote in the Senate. Saying that the VA isn't all that bad and responding to union pressure, the Democrats are sitting on the bill.

Before you grill your hamburgers and hot dogs, please sign and circulate this petition. It is a great way to celebrate Memorial Day!

Your signature will count! We will forward your signature to your Senators and Congressman. Please be sure to include your name, hard mailing address, and your email so we can do so.

Please get your friends and family to sign this petition too.

We'll add your email address to our Alerts list to keep you posted on progress and let you know if we need to take further action.

Thanks,

Dick Morris
Post Public Comments
Public Comments (6,708)
Aug 19th, 2016
Gary B. from Springfield, NE signed.
Aug 10th, 2016
john t. from Everett, WA signed.
Jan 7th, 2015
Lynn G. from Holbrook, MA signed.
Dec 28th, 2014
Jean K. from Crown Point, IN signed.
Nov 1st, 2014
James B. from Decatur, AR signed.
Oct 22nd, 2014
Bruce S. from Elkton, MD signed.
Oct 17th, 2014
Kathryn M. from Bowdon, GA signed.
Oct 17th, 2014
David M. from Bowdon, GA signed.
Oct 7th, 2014
Paula E. from Tucson, AZ writes:
The mere fact that you say that things at the VA are not that bad shows how hopelessly out of touch you are. I personally take offense at your comments as I a, the wife and daughter of veterans. Losing just one is unacceptable in my book. For once in your pathetic political career DO THE RIGHT THING.
Oct 7th, 2014
Someone from Mount Laurel, NJ signed.