Impeach Obama For Iran Ransom Payments!
Impeach Obama For Iran Ransom Payments!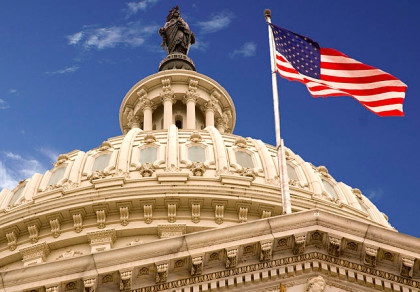 Dear Friend,
I hope you were as shocked as I was that President Obama paid $400 million in cash to Iran after which the Ayatollah released four American hostages. The Administration maintains the fiction that the payment was not a ransom and reaffirms the US policy against paying ransom. But the fact that the plane did not take off to free the hostages until the moment the other plane carrying the cash arrives makes it look a lot like ransom.
Not only would this transaction violate US law prohibiting payment of ransom, but it would also run afoul of the Iran anti-terrorist sanctions passed in 1996 that preclude any cash payments to Iran or any laundering of cash through third parties.
WE, the Undersigned, petition Congress in general and the House Judiciary Committee and its Chairman, Congressman Bob Goodlatte, to hold hearings to determine if President Obama violated U.S. law in making the payment to Iran and whether such a violation rises to the standard of high crimes and misdemeanors specified in the Constitution as a basis for impeachment.
Please sign this petition and please get as many of your friends and family as possible to sign!
Your signature will count! We will send an email in your name to President Obama and your Senators and Congressman telling him or her of your position!
We'll add your email address to our Alerts list to keep you posted on progress and let you know if we need to take further action.
Thank you,
Dick Morris
Post Public Comments
Public Comments (8,787)
Jun 14th, 2017
Randall Scott C. from Saint Helens, KY signed.
Mar 21st, 2017
Richard M. from Philadelphia, PA writes:
Don't Forget @EaglesCoverUp As Reported To @TabsOnObama.
Feb 10th, 2017
Seth S. from Los Angeles, CA signed.
Feb 10th, 2017
Seth S. from Los Angeles, CA signed.
Dec 15th, 2016
Eric W. from Sunbury, OH signed.
Nov 19th, 2016
Melissa M. from Knoxville, TN writes:
He is NOT for the American people. He has proven it time and again by, bad mouthing Americans to other foreign agencies. Calling us small minded , and he has done nothing but take Americans hard earned taxes, to promote his own agenda without thought to those who are not in the class of the rich. Taking vacations when we are in need of Presidential intervention. Blatantly, disrespecting those who serve and protect Our Country and Our citizens. He has no respect for the laws that are in place to protect us. He is not a good person no matter what the mainstream media tries to help him cover up his misdeeds. He needs to be Impeached and charged. Justice needs to be served on his head.He even has his family disrespecting America. This should have been done during his first term. Now we are worse than we have ever been. Congress must take a stand now, if we want the Country our forefathers built and many lives sacrificed for. Please listen to the American people.
Oct 8th, 2016
William H. signed.
Oct 4th, 2016
Teressa A. from Watertown, NY signed.
Oct 4th, 2016
Michelle M. from Missoula, MT writes:
Sep 20th, 2016
Paul M. from Gilbert, AZ writes:
I agree, we need to impeach Pres. Obama for treason. Paying cash to Iran to supporting terrorism, "Jihad against Infidels", which the US citizens are included! Obama is funding Radical Isalamic Terrorists who kill American Citizens and the world at large. The United Nations should call for the Impeachment of Obama and remove his Nobel Peace Prize, what a joke! Explain to me how he was ever considered as a candidate!