Impeach Obama For Iran Ransom Payments!
Impeach Obama For Iran Ransom Payments!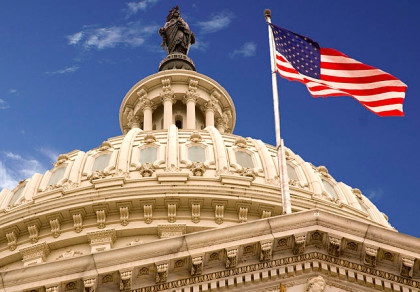 Dear Friend,
I hope you were as shocked as I was that President Obama paid $400 million in cash to Iran after which the Ayatollah released four American hostages. The Administration maintains the fiction that the payment was not a ransom and reaffirms the US policy against paying ransom. But the fact that the plane did not take off to free the hostages until the moment the other plane carrying the cash arrives makes it look a lot like ransom.
Not only would this transaction violate US law prohibiting payment of ransom, but it would also run afoul of the Iran anti-terrorist sanctions passed in 1996 that preclude any cash payments to Iran or any laundering of cash through third parties.
WE, the Undersigned, petition Congress in general and the House Judiciary Committee and its Chairman, Congressman Bob Goodlatte, to hold hearings to determine if President Obama violated U.S. law in making the payment to Iran and whether such a violation rises to the standard of high crimes and misdemeanors specified in the Constitution as a basis for impeachment.
Please sign this petition and please get as many of your friends and family as possible to sign!
Your signature will count! We will send an email in your name to President Obama and your Senators and Congressman telling him or her of your position!
We'll add your email address to our Alerts list to keep you posted on progress and let you know if we need to take further action.
Thank you,
Dick Morris
Post Public Comments
Public Comments (8,820)
1 hour ago
Jessica C. from Denver, CO signed.
Sep 20th, 2017
david d. from Macon, GA writes:
Sep 6th, 2017
Gloria P. from Puyallup, WA writes:
he needs a change of attire , he needs to be wearing a orange jump suit !!
Sep 3rd, 2017
Roland & Claudia C. from Ellenboro, NC writes:
Obama is a lying crook and needs to repay the money he sent to Iran as a ransom payment.
Sep 2nd, 2017
Robert S. from Cocoa Beach, FL writes:
Sep 2nd, 2017
Don W. from Reno, NV signed.
Sep 2nd, 2017
Joan K. from Dallas, OR writes:
He is a Traitor to America!
Sep 1st, 2017
Christina S. from Fort Lee, NJ writes:
What was this money for? Lock him up also
Sep 1st, 2017
Juanita R. from Hixson, TN signed.
Sep 1st, 2017
Juanita R. from Hixson, TN signed.