Don't Let The EPA Garnish Wages!
Don't Let The EPA Garnish Wages!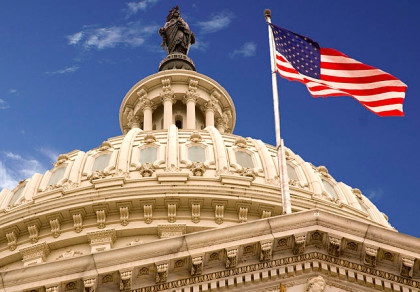 Dear Friend,

The Environmental Protection Administration has published a proposed rule giving it the power to seize property, bank accounts, and garnish wages without going through a judicial proceeding to collect its fines. Only the IRS has this power now.

The EPA is not asking Congress, it wants to take this power by executive action.

Increasingly EPA fines are huge and crippling and apply not just to traditional pollution but to carbon dioxide emissions that, they say, further global warming.

Please sign this petition to ask your Congressman and Senators to push back against this power grab by the EPA.

Your signature will count! We will send an email in your name to your Senators and Congressman telling him or her of your position!

Please get your friends and family to sign this petition too.

We'll add your email address to our Alerts list to keep you posted on progress and let you know if we need to take further action.

Thanks,

Dick Morris
Post Public Comments
Public Comments (8,823)
Aug 30th, 2018
Betty R. from Lewiston, ID signed.
Apr 14th, 2018
Someone from Southampton, NY writes:
Feb 13th, 2018
Carolyn T. from Miami, FL writes:
Educated idiots who love to bully
Jan 30th, 2018
Someone from MIDDLEBURG, PA signed.
Jan 26th, 2018
John E. from Huntington Beach, CA writes:
Power grab. Please stop this nonsense!
Oct 31st, 2017
thomas k. from Palm Springs, CA signed.
Oct 7th, 2017
Oscar F. from Long Beach, CA writes:
Some Democrats and their Agencies what total and unchallenged power. Beware!!!
Sep 27th, 2017
Carla T. from Moncks Corner, SC writes:
Sep 27th, 2017
Carla T. from Moncks Corner, SC writes:
Feb 10th, 2017
Seth S. from Los Angeles, CA signed.