Don't Let Congress Exempt Itself From ObamaCare!
Don't Let Congress Exempt Itself From ObamaCare!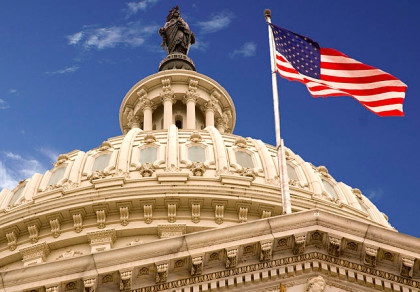 Dear Friend,

With only two months left before ObamaCare takes effect, House and Senate members and staffers are scrambling to come up with some way of opting out of the mandatory insurance coverage in ObamaCare. They are currently covered by the Federal Employees Health Plan which pays for all their medical care. But Republicans put an amendment into the ObamaCare bill requiring that all members and Congressional staff enroll in the insurance exchanges for their coverage.

That means that Senators, Congressmen, and staff will have to pay the premiums themselves (about $5,000 for an individual and $15,000 for a family). They would be eligible for subsidies but only if they make less than $80,000 (most make more) and only after they pay 10% of their total income for health insurance.

And they are squawking about having to follow the same rules the rest of us will have to follow because of the bill they passed!

Already many Congressional staffers get their student loans paid as part of the perks of the job.

Please sign this petition to stop Congress from exempting itself from ObamaCare. If it's good for us, it's good for them!

We will forward your signature to your Senators and Congressman. Please be sure to include your name, hard mailing address, and your email so we can do so.

We'll add your email address to our Alerts list to keep you posted on progress and let you know if we need to take further action.

Thank you,

Dick Morris
Post Public Comments
Public Comments (22,168)
Oct 5th, 2017
Someone from Mabank, TX writes:
All Americans are equal under law, God, Country, and State.
Sep 16th, 2017
Someone from Laurinburg, NC writes:
We want a Brand New Health Care with our best interest at heart. We the people deserve the best make it happen. Congresss give them the less than we get. Someone knows how to gather these professionals around a table to make an acceptable package affordable for us all. Please make it happen Soon . We are Americans shape up or ship out. All dummies go to the back of the line no excuses accepted. Do it or walk.
Aug 30th, 2017
Michael C. from Chelan, WA writes:
Term Limits Is Long Past Time To Be Enacted Using The Constitutional Convention!
Jan 7th, 2017
Someone from Cincinnati, OH signed.
Aug 6th, 2015
Someone from Glendale, AZ signed.
Aug 3rd, 2015
Damien P. from Springfield, MO signed.
Aug 1st, 2015
Someone from Scottsdale, AZ signed.
Jul 29th, 2015
Joyce F. from Texarkana, TX signed.
Jul 29th, 2015
Someone from Jeannette, PA writes:
When did politicians stop being 'public SERVANTS'? If they feel that this is good for us then why not for them?
Jul 5th, 2015
Dona T. from Ligonier, PA signed.