Demand The Release Of The 9/11 Commission Report On Saudi Financing Of 9/11!
Demand The Release Of The 9/11 Commission Report On Saudi Financing Of 9/11!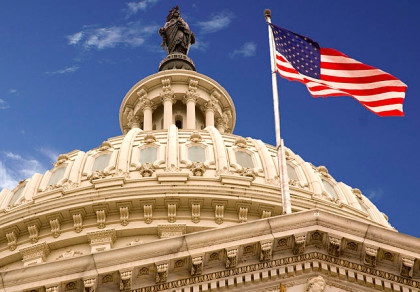 Dear Friend,

There are 28 pages of the 9/11 Commission Report that neither President Bush nor President Obama will release to the American people.

Former 9/11 Commission Co-chairman and ex-U.S. Senator Bob Graham says the report shows that Saudi Arabian funds were paid to the hijackers and made the attacks possible.

We demand that this report be released. We paid for it and we are entitled to know what it says.

Please sign this petition to demand the release of the redacted portion of the 9/11 Commission Report on Saudi financing of 9/11.

Your signature will count! We will send an email in your name to President Obama and your Senators and Congressman telling him or her of your position!

Please get your friends and family to sign this petition too.

We'll add your email address to our Alerts list to keep you posted on progress and let you know if we need to take further action.

Thanks,

Dick Morris
Post Public Comments
Public Comments (5,115)
Nov 16th, 2017
jeanette B. from Candler, NC signed.
Oct 31st, 2017
thomas k. from Palm Springs, CA signed.
Oct 5th, 2017
Ralph R. from Mabank, TX writes:
We as a nation want to heal. The citizenry forward faith, trust and belief in you, our representatives. This is not by "Blind Faith", it is "Trust but Verify", all this "Secrecy" is allowing subversive forces to usurp government, holding Congress and Senate hostage in enumerable ways. Attempting to undo the strength woven into the fabric of the US. Break this "Trend"- Break Out the TRUTH!
Sep 27th, 2017
Someone from Moncks Corner, SC signed.
Sep 2nd, 2017
Someone from Framingham, MA signed.
Aug 19th, 2017
Greg H. from San Diego, CA writes:
Tell the people a big enough lie and keep repeating it, soon they will not only believe it, they will defend and protect it! Ref. 9-11
Feb 6th, 2017
Lisa L. from Virginia Beach, VA signed.
Jan 4th, 2017
Lawrence B. from Lexington, OK writes:
Aug 29th, 2016
Thomas S. from Berlin, MD signed.
Aug 15th, 2016
Tina P. from Largo, FL signed.