DEMAND PRESIDENT TRUMP FIRE JEFF SESSIONS FOR NOT PROSECUTING HILLARY CLINTON!
Messages Sent So Far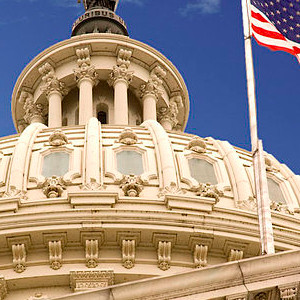 Dear Friend,
The former chairman of the House Committee on Government Reform, ex-Congressman Jason Chaffetz, said that Attorney General Jeff Sessions told him, in a personal meeting, that he would not pursue any of the major cases against Hillary Clinton.
Please sign this petition to President Trump asking that he fire Sessions and appoint an Attorney General willing to enforce the law.
Chaffetz said he visited "with Attorney General Sessions and it was one of the most frustrating discussions I had because whether it was the IRS, Fast and Furious, the email scandal that we went through, I did not see the Attorney General willing to just let Lady Justice administer justice and then follow through." "He basically let me know he wasn't going to pursue anything on the major cases," Chaffetz said.
Chaffetz added, concerning Hillary's email scandal: "We had Bryan Pagliano. I issued a subpoena for him to appear before the Committee and he said "No". He didn't even show up. We issued another subpoena. The US Marshals served it. And you know in my world, if you're in court, I guarantee you that a subpoena is not an optional activity. We wanted the Attorney General to prosecute him and he said 'No'," Chaffetz said.
WE cannot accept "NO" as an answer from the Attorney General of the Trump Administration.
WE, the Undersigned, call on President Trump to act immediately to replace Attorney General Jeff Sessions in light of his stated refusal to prosecute Hillary Clinton for her email scandal, the Clinton Foundation, and other criminal acts during her tenure as Secretary of State. WE call on the president to appoint an Attorney General who will prosecute these crimes.
Your signature will count! We will send an email in your name to President Trump telling him of your position!
We'll add your email address to our Alerts list to keep you posted on progress and let you know if we need to take further action.
Thank you,
Dick Morris
Sincerely, YOUR NAME AND ADDRESS