DEMAND FIRING OF DEPUTY ATTORNEY GENERAL ROD ROSENSTEIN!
Messages Sent So Far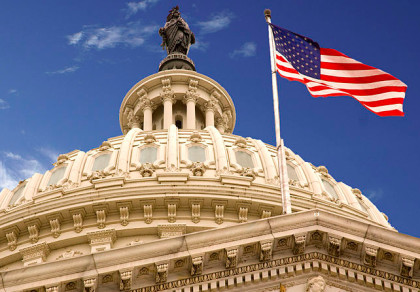 Dear Friend,
Did House Speaker Paul Ryan just stab us in the back?
Asked about Deputy Attorney General Rod Rosenstein -- who decided America needed a special prosecutor to investigate the non-event of Trump colluding with Putin and named Robert Mueller to the post -- Ryan had nothing but praise for Rosenstein.
He said: "I think Rod Rosenstein is doing a fine job. I have no reason to see why he should [fire him]," Ryan told reporters. "Rod Rosenstein was hired after this last election. I think the people at the FBI, at the [Department of Justice] need to clean their own house if there are problems in their own house."
By saying "clean their own house," Ryan is clearly implying that a special prosecutor to clean up the FBI is not needed.
WE, the Undersigned, demand that Deputy Attorney General Rod Rosenstein be fired forthwith. He has manifested the strongest bias against President Trump and we are shocked to hear Speaker Paul Ryan defend him. We call on Ryan to re-examine his position and to support a special prosecutor to clean up the FBI.
Please sign this petition to demand Rod Rosenstein be fired and please get as many of your friends and family as possible to sign!
Your signature will count! We will send an email in your name to your Senators and Congressman telling them of your position!
We'll add your email address to our Alerts list to keep you posted on progress and let you know if we need to take further action.
Thank you,
Dick Morris
First, Enter Your Zip Code