Demand A Special Prosecutor For Hillary, Bill, Loretta Lynch, & James Comey!
Messages Sent So Far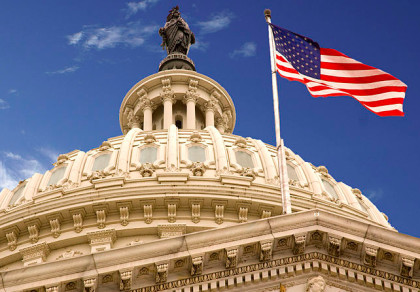 Dear Friend,
Please take a minute to sign this petition calling on Attorney General Jeff Sessions to heed the request of the Republican members of the House Judiciary Committee and name a Special Prosecutor to probe Loretta Lynch, James Comey, and Hillary and Bill Clinton.
WE, the Undersigned, call upon Attorney General Jeff Sessions to heed the request of the majority members of the House Judiciary Committee to appoint a Special Prosecutor to probe:
a. Former Attorney General Loretta Lynch's conduct in asking FBI Director James Comey to play down the probe of Hillary Clinton's e mails and not to use the word "investigation" in describing it.
b. Former FBI Director James Comey's conduct in memorializing his conversations with the president and then in deliberately leaking at least one such memo to the media.
c. Former Secretary of State Hillary Clinton's role in granting special favors and access to donors to the Clinton Foundation, to her campaign contributors, and to those who paid former President Clinton for his speeches.
d. Former President Bill Clinton for giving collecting speaking fees from individuals and groups that were seeking special favors from the Secretary of State.
WE, the Undersigned, urge this appointment without delay so that Americans can again feel confident in the integrity of their officials.
Please sign this petition and please get as many of your friends and family as possible to sign! Enter your zip code below to begin the signature process.
Your signature will count! We will send an email in your name to your Senators and Congressman and President Trump telling them of your position!
We'll add your email address to our Alerts list to keep you posted on progress and let you know if we need to take further action.
Thank you,
Dick Morris
Public Comments
Sep 1st, 2017
Michael B. from Jeffersonville, IN signed.
Sep 1st, 2017
Christina S. from Fort Lee, NJ writes:
Sep 1st, 2017
Debbie E. from Pilot Mtn, NC signed.
Sep 1st, 2017
Henry P. from Knoxville, TN signed.
Sep 1st, 2017
Daryl G. from Cottage Grove, MN writes:
Why do we have a special counsel for President Trump (who has not committed a crime) and not for Hillary who has committed many crimes. Sounds like double standards for the justice department.
Sep 1st, 2017
Someone from Massapequa, NY writes:
These corrupt, felonious politicians need to be prosecuted and locked up if there is evidence of criminality. It is becoming quite ridiculous that the shills in government are refusing to even consider investigating and taking a look into all of this. There has been evidence. The criminal in chief, known as Barack Obama, the Kenyan fraudulent scum, who broke the law over 70 times while president needs to be thoroughly and assiduously investigated and needs to be put in jail. Barack Obama Illegally armed Mexican drug cartels and ISIS militants. He also attempted to shut down gun stores outside of law. He spent tax dollars to re-settle illegals inside U.S. He was using executive action to restrict Second Amendment. (What a farce, believing taking away the right to own a gun would cause less violence, when in reality he just wants us vulnerable, what a pathetic individual.) He illegally targeted conservative groups via IRS. He secretly obtained phone records from Associated Press journalists. He carried out military interventionism in Libya without Congressional approval. He expanded Bush's unconstitutional government faith-based programs. He supported Bush's unconstitutional Patriot Act. He agrees with Bush's support of unconstitutional, indefinite detention of U.S. citizens without filing any charges. He supports unconstitutional, warrantless wiretapping. He had four U.S. citizens killed without judicial process. He ordered private company to fire 1,000 employees. He stole money from retired teachers and police officers. He fired Inspector General for discovering that Obama's friend had embezzled government funds. He lied about letting people keep their health insurance. He lied about the cost of Obamacare. He gave tax dollars to campaign contributors and lobbyists, and falsely claimed the money was for green energy. He Had off the record meetings with lobbyists. He had armed SWAT agents raid a law-abiding guitar factory because it was owned by a Republican. He ignored constitutional requirements for appointees. He tried to outlaw family farms. He auctioned off ambassadorship to the Netherlands. He made the TSA even more abusive and ridiculous than it had been under Bush. He illegally demanded monetary payment for Freedom of Information Act request. He Stole money from retired Delphi employees. He used "off the books" funding for military interventionism. He tried to silence criticism of auto-bailouts. He asked a Jewish singing group to take down its video from the Internet in 2011. He illegally gave Obamacare exemptions to unions that supported the passage of Obamacare. He defended Bush administration's unconstitutional, unwarranted use of GPS device. He was cited by nine states for committing 21 illegal acts. He tried to seize hotel because some of its customers had used illegal drugs. He made recess appointments when Congress was not in recess. He supports guns for himself and his wife, but opposes them for everyone else. He approved giving 20 F-16 fighter jets to a Sharia dictatorship. He violated the very same campaign finance laws that he claims to support. She bleached and deleted 33,000+ emails and hammered her blackberry. Yeah, because that's not leery. Not to mention, the deaths that she has been connected to, about over 30 individuals. Arrest these people. I am getting sick of these politicians and INVESTIGATE George Soros. He is funding ANTIFA and all the riots against the newly elected President. We need to defeat these people. LET'S GO SESSIONS!
Sep 1st, 2017
Lee S. from Pleasant Hope, MO signed.
Sep 1st, 2017
Someone from Daphne, AL signed.
Sep 1st, 2017
Judy D. from Black Creek, WI writes:
They should be held to the same standards as other Americans are.
Sep 1st, 2017
Diana M. from Russells Point, OH signed.
Sep 1st, 2017
Bruce J. from Williamsville, NY signed.
Sep 1st, 2017
Patricia C. from Robertsdale, AL writes:
They need to be charged like any other person would for doing what they did. Time to drain the swamp!
Sep 1st, 2017
Juanita R. from Hixson, TN writes:
CIA & FBI NEEDS CLEANING OUT & THEY NEED TO RELEASE ALL KILLARY'S EMAILS & RECORDS THAT HAS BEEN Requested IN HER CASE NOW.
Sep 1st, 2017
Rebecca M. from Galax, VA writes:
If Hillary gets with these crimes she committed, then everyone should be able to get by with anything and everything just like the left ANTIFA is doing right now and Nobody says a word. Where is our JUSTICE system? Justice must be served for the good of the United States. Please do something and LOCK Hillary UP!!!! Dems will keep on losing until something is done to restore order.
Aug 31st, 2017
Marc V. from Lakewood, CO writes:
It is now time for a Special Prosecutor to fully investigate ALL aspects of EVERYONE involved in the Clinton's, Lynch, Comey, Huma Abedin, Anthony Weiner, Debbie Wasserman Schultz and AWAN Brothers, their wives and ALL others involved in criminal activity including, but not limited to: murder, conspiracy to commit murder, breach of national security information, Pedophilia, sales of national security information, sales or transfer depleted or other forms of uranium and white phosphorus for use in weapons by foreigners, relationships to any terrorist organization not an labeled an ally of the United States of America ( such as Muslim Brotherhood and Muslim Sisterhood), human trafficking, organ harvesting, traumatic blood harvesting, money laundering, banking wire fraud, tax evasion, election fraud, and ALL OTHER crimes, including, but not limited to financial crimes. Justice must be served for the good of the Nation.
Aug 31st, 2017
Anthony E. from Chico, CA writes:
Anyone else would be in jail, why are they above the law?
Aug 31st, 2017
James W. from Baldwin, MI writes:
I demand special counsel to investigate Hillary Bill lynch and James comey to show they are not above the law
Aug 31st, 2017
erika j. from new castle, PA signed.
Aug 31st, 2017
Steven W. from Centereach, NY writes:
It's time for Trump to do what he said he would,, special investigation into Hillary!!!
Aug 31st, 2017
Wanda F. from Enon, OH writes:
Aug 31st, 2017
Stephen C. from Lake Worth, FL signed.
Aug 31st, 2017
Amanda E. from Signal Mountain, TN signed.
Aug 31st, 2017
Debra S. from Wise, VA writes:
I want to have confidence in the govt, fbi again. But I don't think that's going to happen.
Aug 31st, 2017
David C. from Visalia, CA signed.
Aug 31st, 2017
Brent T. from Stuart, FL writes:
About time to investigate the shenanigans of the Democrats...Justice goes BOTH ways!!!
Aug 31st, 2017
Paul B. from Chesterland, OH writes:
Aug 31st, 2017
ronda n. from Annville, KY writes:
this time Let's get justice for all
Aug 31st, 2017
Barbara C. from Clearwater, FL writes:
Please investigate them all!!!!!
Aug 31st, 2017
Shirley B. from Hattiesburg, MS signed.
Aug 31st, 2017
Joyce K. from Vero Beach, FL signed.
Aug 31st, 2017
maria m. from apopka, FL signed.
Aug 31st, 2017
MODEAN R. from Selma, CA signed.
Aug 31st, 2017
Jerry S. from Stuart, FL writes:
Ignorance of the laws covering your use of your security clearance, does not absolve you of felony use.
Aug 31st, 2017
Michael S. from Sun City West, AZ writes:
Let's get justice for all
Aug 31st, 2017
terry m. from cookeville, TN signed.