Sign The Petition Against Leftist Bias In High School Teaching!
Sign The Petition Against Leftist Bias In High School Teaching!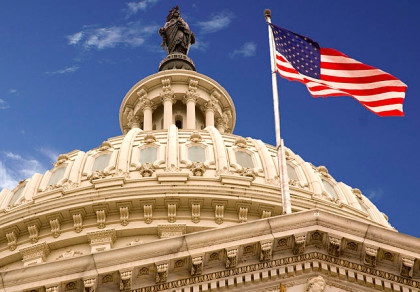 Dear Friend,

Please sign this petition protesting the new guidelines issued by the College Board for teaching Advanced Placement History in our high schools. The new curriculum is sharply biased toward the Left, portraying the U.S. in the most unfavorable light.

Your signature will count! We will send an email in your name to your Senators and Congressman telling him or her of your position!

Please get your friends and family to sign this petition too.

We'll add your email address to our Alerts list to keep you posted on progress and let you know if we need to take further action.

Thanks,

Dick Morris
Post Public Comments
Public Comments (13,088)
2 days ago
James P C. from Medinah, IL signed.
Apr 19th, 2017
Troy T. from Belleville, IL writes:
This is an outrage. Personal political views should NEVER be incorporated into a teaching curriculum. Young, easily influenced minds should be able to determine their own ideas without someone in an authoritative position trying to sway them to meet their own agenda.
Aug 26th, 2016
Keith V. from Mission, KS signed.
Aug 19th, 2016
Gary B. from Springfield, NE signed.
Aug 17th, 2016
Tonya B. from Watford City, ND signed.
Aug 11th, 2016
john t. from Everett, WA signed.
Aug 10th, 2016
Stephen D. from Tampa, FL signed.
Jul 28th, 2016
Robert V. from Minot, ND signed.
Jun 4th, 2016
Jane K. from Hastings, NE signed.
Mar 3rd, 2016
Someone from Whitney Point, NY writes:
My teachers are bullying me (10th grade) for my political views.